The 89th Academy Awards ceremony, presented by the Academy of Motion Picture Arts and Sciences (AMPAS), honored the best films of 2016 and took place on February 26, 2017, at the Dolby Theatre in Hollywood, Los Angeles, 5:30 p.m. PST (8:30 p.m. EST). During the ceremony, AMPAS presented Academy Awards (commonly referred to as Oscars) in 24 categories. The ceremony, televised in the United States by ABC, was produced by Michael De Luca and Jennifer Todd. Television host Jimmy Kimmel hosted the ceremony for the first time.
Unfortunately, during the announcement for Best Picture, the wrong picture was announced as La La Land. Actors, Warren Beatty and Faye Dunaway, were handed the wrong card and had to come out during the acceptance speech to say that the actual winner was Moonlight. People at first thought it was a joke but host, Jimmy Kimmel did confirm.
In related events, the Academy held its 8th Annual Governors Awards ceremony at the Grand Ballroom of the Hollywood and Highland Center on November 12, 2016. On February 11, 2017, in a ceremony at the Beverly Wilshire Hotel in Beverly Hills, California, the Academy Awards for Technical Achievement will be presented.
Nominations & Winners
On January 24, 2016, the Academy of Motion Picture Arts and Sciences announced its nominees for the 89th Academy Awards. The winners were announced on February 26, 2016, from the Dolby Theatre in Hollywood, California.
Best Picture

See also: Best Picture
Winner

Nominees
Best Director
See also: Best Director
Winner

Nominees
Best Actor

See also: Best Actor
Winner

Nominees
Best Actress
See also: Best Actress
Winner

Nominees
Best Supporting Actor

See also: Best Supporting Actor
Winner

Nominees
Best Supporting Actress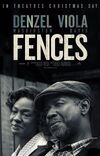 See also: Best Supporting Actress
Winner

Nominees
Best Original Screenplay

See also: Best Original Screenplay
Winner

Nominees
Best Adapted Screenplay

See also: Best Adapted Screenplay
Winner

Nominees
Best Animated Feature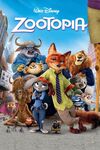 See also: Best Animated Feature
Winner

Nominees
Best Foreign Language Film

See also: Best Foreign Language Film
Winner

Nominees
Best Documentary Feature

See also: Best Documentary Feature
Winner

Nominees
Best Documentary Short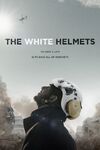 See also: Best Documentary Short
Winner

Nominees
Best Live Action Short

See also: Best Live Action Short
Winner

Nominees
Best Animated Short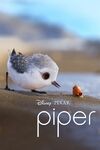 See also: Best Animated Short
Winner

Nominees
Best Original Score
See also: Best Original Score
Winner

Nominees
Best Original Song
See also: Best Original Song
Winner

Nominees
Best Cinematography
See also: Best Cinematography
Winner

Nominees
Best Costume Design
See also: Best Costume Design
Winner

Nominees
Best Film Editing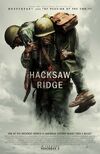 See also: Best Film Editing
Winner

Nominees
Best Makeup and Hairstyling
See also: Best Makeup and Hairstyling
Winner

Nominees
Best Production Design
See also: Best Production Design
Winner

Nominees
Best Sound Editing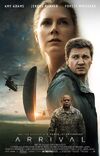 See also: Best Sound Editing
Winner

Nominees
Best Sound Mixing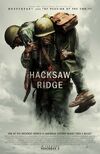 See also: Best Sound Mixing
Winner

Nominees
Best Visual Effects
See also: Best Visual Effects
Winner

Nominees
Honorary Awards