Ajami is a 2009 Arab/Jewish collaboration drama film directed and written by Scandar Copti and Yaron Shani and starring Fouad Habash, Nisrine Rihan, Elias Saba.
Nominations
Plot
Ajami is an area of Jaffa where Arabs, Palestinians, Jews and Christians try to live together in an atmosphere that is -to say the least - electric. Omar, an Israeli Arab, struggles to save his family from elimination by a gang of extortionists. He also courts a beautiful Christian girl, Hadir, but marrying her is far from obvious. Malek, an illegal Palestinian worker, tries to collect enough money to pay for his mother's operation. Dando, an Israeli cop, does his utmost to trace his missing brother who may have been killed by Palestinians. Binj, Malek and Omar's Arab friend, suffers from being rejected by other members of his community for mixing with an Israeli girl. All of them will meet violence, most of the time ... with violence.
Trailer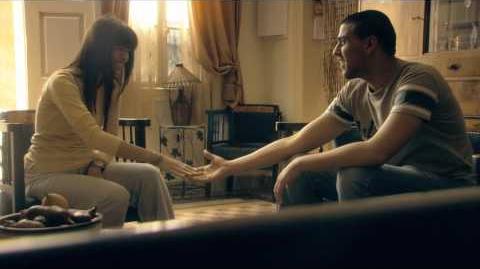 Gallery
Posters
Ad blocker interference detected!
Wikia is a free-to-use site that makes money from advertising. We have a modified experience for viewers using ad blockers

Wikia is not accessible if you've made further modifications. Remove the custom ad blocker rule(s) and the page will load as expected.