Alice in Wonderland is a 2010 fantasy adventure film directed by Tim Burton, written by Linda Woolverton, and released by Walt Disney Pictures. The film stars Mia Wasikowska, Johnny Depp, Helena Bonham Carter, and Anne Hathaway. Inspired by Lewis Carroll's 1865 fantasy novel Alice's Adventures in Wonderland and its 1871 sequel Through the Looking-Glass.
Wins
Nominations
Plot
Alicereturns to the whimsical world she first encountered as a young girl, reuniting with her childhood friends: the White Rabbit, Tweedledee and Tweedledum, the Dormouse, the Caterpillar, the Cheshire Cat, and of course, the Mad Hatter. Alice embarks on a fantastical journey to find her true destiny and end the Red Queen's reign of terror.
Trailer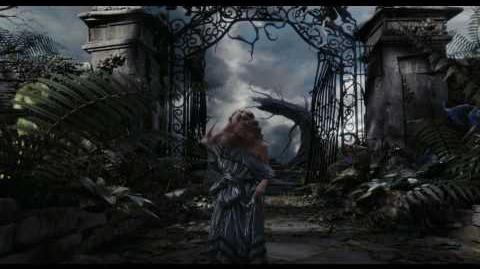 Gallery
Posters
Ad blocker interference detected!
Wikia is a free-to-use site that makes money from advertising. We have a modified experience for viewers using ad blockers

Wikia is not accessible if you've made further modifications. Remove the custom ad blocker rule(s) and the page will load as expected.