American Gangster is a 2007 American biographical drama crime film directed by Ridley Scott and written by Steven Zaillian. It features Denzel Washington and Russell Crowe in leading roles, with Ted Levine, John Ortiz, Josh Brolin, Chiwetel Ejiofor, Norman Reedus, Ruby Dee, and Lymari Nadal in supporting roles.
Nominations
Plot
Following the death of his employer and mentor, Bumpy Johnson, Frank Lucas establishes himself as the number one importer of heroin in the Harlem district of Manhattan. He does so by buying heroin directly from the source in South East Asia and he comes up with a unique way of importing the drugs into the United States. As a result, his product is superior to what is currently available on the street and his prices are lower. His alliance with the New York Mafia ensures his position. It is also the story of a dedicated and honest policeman, Richie Roberts, who heads up a joint narcotics task force with the Federal government. Based on a true story.
Trailer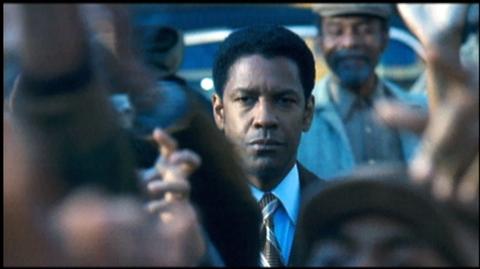 Gallery
Posters
Ad blocker interference detected!
Wikia is a free-to-use site that makes money from advertising. We have a modified experience for viewers using ad blockers

Wikia is not accessible if you've made further modifications. Remove the custom ad blocker rule(s) and the page will load as expected.