Anonymous is a 2011 political thriller and pseudo-historical drama directed by Roland Emmerich and written by John Orloff. The movie is a fictionalized version of the life of Edward de Vere, 17th Earl of Oxford, an Elizabethan courtier, playwright, poet and patron of the arts—and a commonly theorized alternate author of the works of William Shakespeare. Set within the political atmosphere of the Elizabethan court, the film presents Lord Oxford as the true author of Shakespeare's plays, and dramatizes events leading to the succession of Queen Elizabeth and the Essex Rebellion against her.
Nominations
Plot
Set in the political snake-pit of Elizabethan England, Anonymous speculates on an issue that has for centuries intrigued academics and brilliant minds ranging from Mark Twain and Charles Dickens to Henry James and Sigmund Freud, namely: who was the author of the plays credited to William Shakespeare? Experts have debated, books have been written, and scholars have devoted their lives to protecting or debunking theories surrounding the authorship of the most renowned works in English literature. Anonymous poses one possible answer, focusing on a time when cloak-and-dagger political intrigue, illicit romances in the Royal Court, and the schemes of greedy nobles hungry for the power of the throne were exposed in the most unlikely of places: the London stage.
Trailer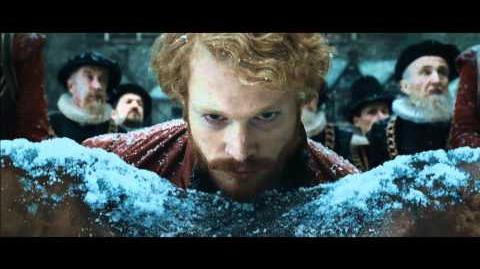 Gallery
Ad blocker interference detected!
Wikia is a free-to-use site that makes money from advertising. We have a modified experience for viewers using ad blockers

Wikia is not accessible if you've made further modifications. Remove the custom ad blocker rule(s) and the page will load as expected.