Geri's Game is an animated short film made by Pixar in 1997, written and directed by Jan Pinkava. It was the first Pixar short created after the 1989 Knick Knack.
Wins
Nominations
Plot
In a park, an old man is playing a game of chess against himself, he physically moving from side to side as he plays from white to black. As the game progresses, the two sides of himself become individual and distinct players, "white" being the pensive and thoughtful side, "black" being the aggressive hard hitting side. But as the game looks to be coming to a conclusion, white makes a surprisingly aggressive move which could change what looked to be the obvious outcome of the game.
Video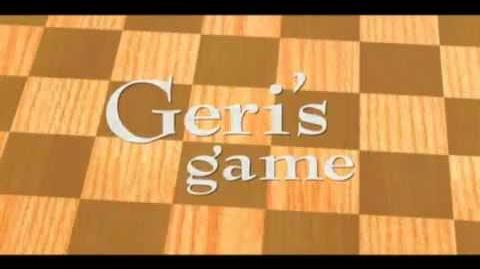 Gallery
Ad blocker interference detected!
Wikia is a free-to-use site that makes money from advertising. We have a modified experience for viewers using ad blockers

Wikia is not accessible if you've made further modifications. Remove the custom ad blocker rule(s) and the page will load as expected.