Happy-Go-Lucky is a 2008 British comedy-drama film written and directed by Mike Leigh. The film was well received by critics and resulted in a number of awards for Leigh, lead actress Sally Hawkins and supporting actor Eddie Marsan.
Nominations
Plot
Poppy Cross is happy-go-lucky. At 30, she lives in Camden: cheeky, playful, frank while funny, and talkative to strangers. She's a conscientious and exuberant primary-school teacher, flatmates with Zoe, her long-time friend; she's close to one sister, and not so close to another. In this slice of life story, we watch her take driving lessons from Scott, a dour and tightly-wound instructor, take classes in flamenco dance from a fiery Spaniard, encounter a tramp in the night, and sort out a student's aggressive behavior with a social worker's help. Along the way, we wonder if her open attitude puts her at risk of misunderstanding or worse.
Trailer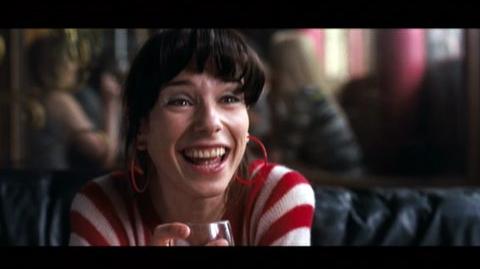 Gallery
Posters
Ad blocker interference detected!
Wikia is a free-to-use site that makes money from advertising. We have a modified experience for viewers using ad blockers

Wikia is not accessible if you've made further modifications. Remove the custom ad blocker rule(s) and the page will load as expected.