Head Over Heals is an animated short film directed by Timothy Reckart and produced by Fodhla Cronin O'Reilly.
Nominations
Synopsis
After many years of marriage, Walter and Madge have grown apart: he lives on the floor and she lives on the ceiling. When Walter tries to reignite their old romance, their equilibrium comes crashing down, and the couple that can't agree which way is up must find a way put their marriage back together.
Trailer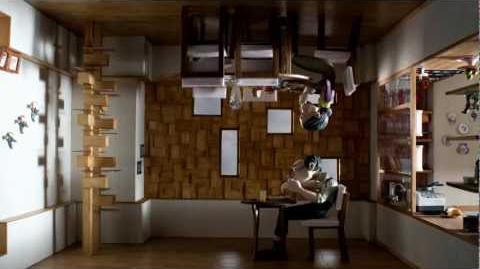 Gallery
Ad blocker interference detected!
Wikia is a free-to-use site that makes money from advertising. We have a modified experience for viewers using ad blockers

Wikia is not accessible if you've made further modifications. Remove the custom ad blocker rule(s) and the page will load as expected.