In Darkness (Polish: W ciemności) is a 2011 Polish drama film directed by Agnieszka Holland. The film, based on a true incident in German Nazi-occupied Poland, was selected as the Polish entry for the Best Foreign Language Film at the 84th Academy Awards and was later named one of the five official nominees.
Nominations
Plot
In Darkness tells the true story of Leopold Soha who risks his own life to save a dozen people from certain death. Initially only interested in his own good, the thief and burglar hides Jewish refugees for 14 months in the sewers of the Nazi-occupied town of Lvov (former Poland).
Trailer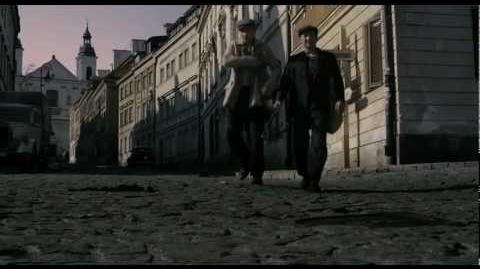 Gallery
Posters
Ad blocker interference detected!
Wikia is a free-to-use site that makes money from advertising. We have a modified experience for viewers using ad blockers

Wikia is not accessible if you've made further modifications. Remove the custom ad blocker rule(s) and the page will load as expected.