Incendies is a 2010 Canadian film written and directed by Denis Villeneuve. Adapted from Wajdi Mouawad's play, "Scorched". The film premiered at the Venice and Toronto Film Festivals in September 2010 and was released in Quebec on 17 September 2010. In 2011, it was nominated for the Academy Award for Best Foreign Language Film. The film won eight awards at the 31st Genie Awards, including Best Motion Picture, Best Actress (Lubna Azabal), Best Director, Best Adapted Screenplay, Cinematography, Editing, Overall Sound and Sound Editing. Incendies is considered by the New York Times as one of the 10 best films of 2011.
Nominations
Plot
A mother's last wishes send twins Jeanne and Simon on a journey to the Middle East in search of their tangled roots. Adapted from Wajdi Mouawad's acclaimed play, Incendies tells the powerful and moving tale of two young adults' voyage to the core of deep-rooted hatred, never-ending wars and enduring love.
Trailer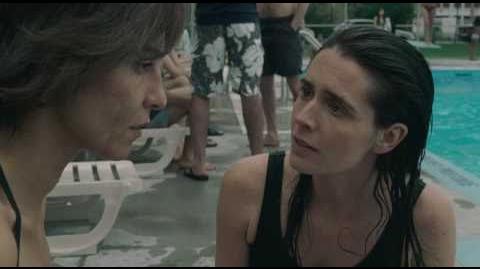 Gallery
Posters
Ad blocker interference detected!
Wikia is a free-to-use site that makes money from advertising. We have a modified experience for viewers using ad blockers

Wikia is not accessible if you've made further modifications. Remove the custom ad blocker rule(s) and the page will load as expected.