Jimmy Neutron: Boy Genius is a 2001 American computer-animated film based on a few three-minute animated shorts shown on Nickelodeon. The film was produced by Paramount Pictures and Nickelodeon Movies with O Entertainment and DNA Productions. It was produced using off-the-shelf software by O Entertainment.
Nominations
Plot
Jimmy Neutron is a boy genius and way ahead of his friends, but when it comes to being cool, he's a little behind. All until one day when his parents, and parents all over Earth are kidnapped by aliens, it's up to him to lead all the children of the world to rescue their parents.
Trailer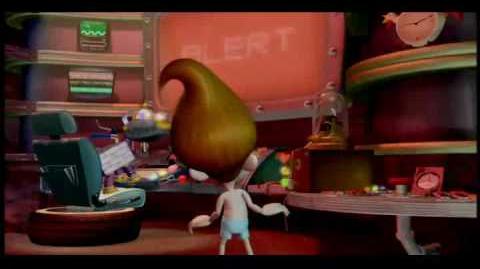 Gallery
Posters
Ad blocker interference detected!
Wikia is a free-to-use site that makes money from advertising. We have a modified experience for viewers using ad blockers

Wikia is not accessible if you've made further modifications. Remove the custom ad blocker rule(s) and the page will load as expected.