Kung Fu Panda is a 2008 American computer-animated martial arts-action-comedy film produced by DreamWorks Animation and distributed by Paramount Pictures. It was directed by John Stevenson and Mark Osborne and produced by Melissa Cobb, and stars the voices of Jack Black, Dustin Hoffman, Angelina Jolie, Ian McShane, Seth Rogen, Lucy Liu, David Cross, Michael Clarke Duncan and Jackie Chan.
Nominations
Plot
It's the story about a lazy panda, named Po, who is the biggest fan of Kung Fu which doesn't exactly come in handy while working every day in his family's noodle shop. Unexpectedly chosen to fulfill an ancient prophecy, Po's dreams become reality when he joins the world of Kung Fu and studies alongside his idols, the legendary Furious Five, Tigress, Crane, Mantis, Viper and Monkey, under the leadership of their guru, Master Shifu. But before they know it, the vengeful and treacherous snow leopard Tai Lung is headed their way, and it's up to Po to defend everyone from the oncoming threat. Po puts his heart and his girth to the task, and the unlikely hero ultimately finds that his greatest weaknesses turn out to be his greatest strengths.
Trailer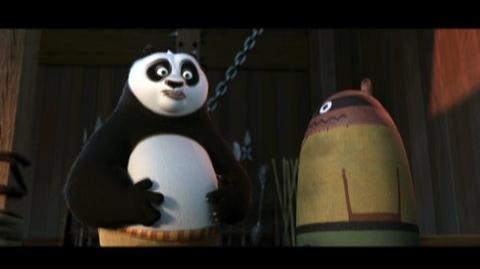 Gallery
Posters
Ad blocker interference detected!
Wikia is a free-to-use site that makes money from advertising. We have a modified experience for viewers using ad blockers

Wikia is not accessible if you've made further modifications. Remove the custom ad blocker rule(s) and the page will load as expected.