La Luna is a Pixar computer-animated short film, directed and written by Enrico Casarosa. The short premiered on June 6, 2011 at the Annecy International Animated Film Festival in France, and will get its theatrical release on June 22, 2012, attached to Pixar's feature film, Brave. The film tells the endearing story of a young boy who works with his father and grandfather to sweep the surface of the moon each night in order to clear away the glowing fallen stars that illuminate it.
Nominations
Synopsis
A fable of a young boy who is coming of age in the most peculiar of circumstances. Tonight is the very first time his Papa and Grandpa are taking him to work. In an old wooden boat they row far out to sea, and with no land in sight, they stop and wait. A big surprise awaits the little boy as he discovers his family's most unusual line of work. Should he follow the example of his Papa, or his Grandpa? Will he be able to find his own way in the midst of their conflicting opinions and timeworn traditions?
Trailer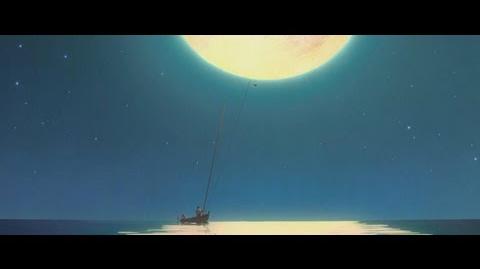 Gallery
Ad blocker interference detected!
Wikia is a free-to-use site that makes money from advertising. We have a modified experience for viewers using ad blockers

Wikia is not accessible if you've made further modifications. Remove the custom ad blocker rule(s) and the page will load as expected.