Little Miss Sunshine is an American comedy-drama road film and is the directorial debut of married couple Valerie Faris and Jonathan Dayton and the writing debut of Michael Arndt.
Wins
Nominations
Plot
The story of the Hoovers, one of the most endearingly fractured families ever seen on motion picture screens. Together, the motley six-member family treks from Albuquerque to the Little Miss Sunshine pageant in Redondo Beach, California, to fulfill the deepest wish of 7-year-old Olive, an ordinary little girl with big dreams. Along the way the family must deal with crushed dreams, heartbreak, and a broken-down VW bus, leading up to the surreal Little Miss Sunshine competition itself. On their travels through this bizarrely funny landscape, the Hoovers learn to trust and support each other along the path of life, no matter what the challenge.
Trailer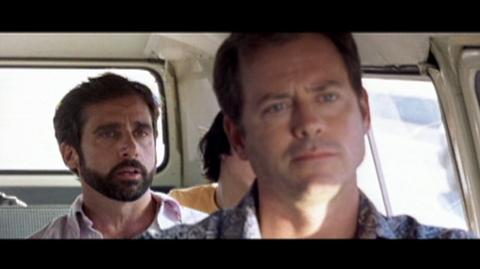 Gallery
Posters
Ad blocker interference detected!
Wikia is a free-to-use site that makes money from advertising. We have a modified experience for viewers using ad blockers

Wikia is not accessible if you've made further modifications. Remove the custom ad blocker rule(s) and the page will load as expected.