New Boy is an Oscar nominated live action short film directed and written by Steph Green based on the short story by Roddy Doyle.
Nominations
Plot
It's the first day of school in Ireland for Joseph, an African lad of about ten or 12. The teacher introduces him to the class, he sits, and as the day progresses he remembers moments of his schooling back home. Two of the boys in class start to tease and pick on him; he's stoic, ignoring them at first. He's defended by one of the girls in class. Recess approaches and one of the lads tells Joseph to watch out. How will the confrontation play out?
Trailer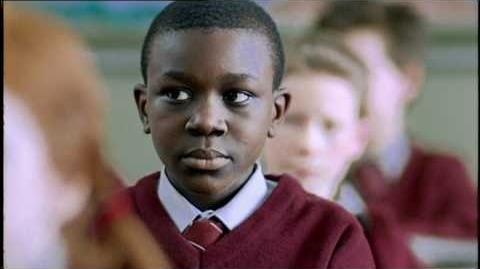 Gallery
Ad blocker interference detected!
Wikia is a free-to-use site that makes money from advertising. We have a modified experience for viewers using ad blockers

Wikia is not accessible if you've made further modifications. Remove the custom ad blocker rule(s) and the page will load as expected.