Paperman is a 2012 black-and-white animated short film produced by Walt Disney Animation Studios and directed by John Kahrs. The short blends traditional animation and computer animation. The short won for Best Animated Short at the 85th Academy Awards.
Wins
Nominations
Synopsis
The story of a lonely young man in mid-century New York City, whose destiny takes an unexpected turn after a chance meeting with a beautiful woman on his morning commute. Convinced the girl of his dreams is gone forever, he gets a second chance when he spots her in a skyscraper window across the avenue from his office. With only his heart, imagination and a stack of papers to get her attention, his efforts are no match for what the fates have in store for him.
Trailer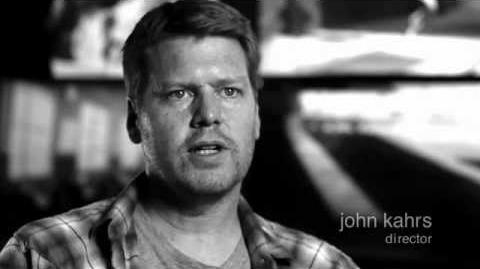 Gallery
Ad blocker interference detected!
Wikia is a free-to-use site that makes money from advertising. We have a modified experience for viewers using ad blockers

Wikia is not accessible if you've made further modifications. Remove the custom ad blocker rule(s) and the page will load as expected.