Presto is a 2008 American Pixar computer-animated short film shown in theaters before their feature length film WALL-E. Presto was directed by veteran Pixar animator Doug Sweetland, in his directorial debut.
Nominations
Plot
Dignity. Poise. Mystery. We expect nothing less from the great, turn-of-the-century magician, Presto. But, when Presto forgets to feed his rabbit one too many times, well, there's really no telling what to expect! Follow the escalating high jinx of the amazing Presto, his rabbit Alec, and what happens onstage when a star magician's ego provokes some clever revenge from his neglected costar.
Trailer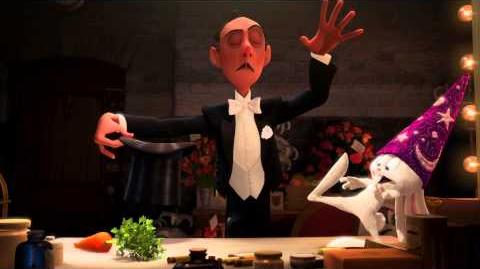 Gallery
Ad blocker interference detected!
Wikia is a free-to-use site that makes money from advertising. We have a modified experience for viewers using ad blockers

Wikia is not accessible if you've made further modifications. Remove the custom ad blocker rule(s) and the page will load as expected.