Rango is a 2011 digitally animated American film about a pet chameleon named Rango voiced by Johnny Depp, who finds himself lost in the desert after his terraneum falls out of his owner's car. The movie earned positive reviews and was a major box office success.
Wins
Nominations
Plot
Rango is a ordinary chameleon who after a car accident, winds up in an old western town called Dirt. What this town needs the most is water, but they also need a hero and a sheriff. The thirsty Rango instantly takes on the role of both and selfishly agrees to take on the case of their missing water. Along the way he finds love, friendship and self-esteem.
Trailer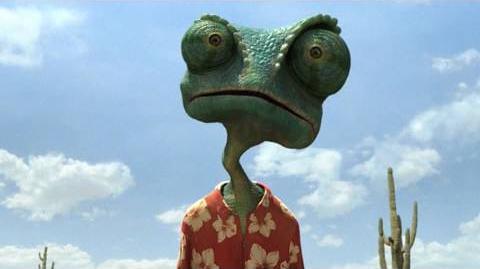 Gallery
Posters
Ad blocker interference detected!
Wikia is a free-to-use site that makes money from advertising. We have a modified experience for viewers using ad blockers

Wikia is not accessible if you've made further modifications. Remove the custom ad blocker rule(s) and the page will load as expected.