Restrepo is a 2010 documentary film about the Afghanistan war, directed by American journalist Sebastian Junger and the late British/American photojournalist Tim Hetherington who was killed while covering the conflict in Lybia on April 20, 2011.
Nominations
Synopsis
The film explores the year that Junger and Hetherington spent in Afghanistan on assignment for "Vanity Fair", embedded with the Second Platoon, B Company, 2nd Battalion, 503rd Infantry Regiment (airborne), 173rd Airborne Brigade Combat Team of the U.S. Army in the Korengal Valley. The 2nd Platoon is depicted defending the Observation Post (OP) named after a platoon medic who was killed earlier in the campaign, PFC Juan Sebastián Restrepo, a Colombian-born naturalized U.S. citizen.
Trailer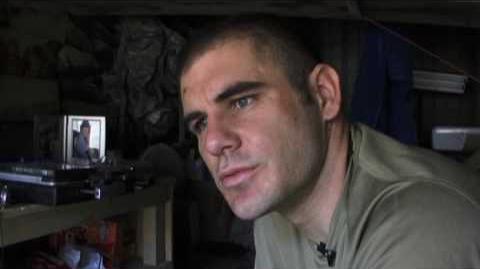 Gallery
Posters
Ad blocker interference detected!
Wikia is a free-to-use site that makes money from advertising. We have a modified experience for viewers using ad blockers

Wikia is not accessible if you've made further modifications. Remove the custom ad blocker rule(s) and the page will load as expected.