Searching for Sugar Man


1 Nomination / 1 Win
Year
2012
Director
Malik Bendjelloul
Writer
Malik Bendjelloul
85th Academy Awards
Searching for Sugar Man is a 2012 documentary feature film directed by Malik Bendjelloul following two South Africans who set out to discover what happened to their unlikely musical hero, the mysterious 1970s rock 'n' roller, Rodriguez.
Wins
Nominations
Synopsis
In the early 1970s, Sixto Rodriguez was a Detroit folksinger who had a short-lived recording career with only two well received but non-selling albums. Unknown to Rodriguez, his musical story continued in South Africa where he became a pop music icon and inspiration for generations. Long rumored there to be dead by suicide, a few fans in the 1990s decided to seek out the truth of their hero's fate. What follows is a bizarrely heartening story in which they found far more in their quest than they ever hoped, while a Detroit construction laborer discovered that his lost artistic dreams came true after all.
Trailer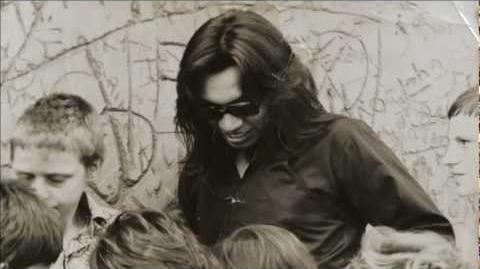 Gallery
Posters
Ad blocker interference detected!
Wikia is a free-to-use site that makes money from advertising. We have a modified experience for viewers using ad blockers

Wikia is not accessible if you've made further modifications. Remove the custom ad blocker rule(s) and the page will load as expected.