Shrek 2 is a 2004 American computer-animated fantasy comedy film produced by DreamWorks Animation and directed by Andrew Adamson, Kelly Asbury and Conrad Vernon. It is the second installment in the Shrek series, the sequel to 2001's Shrek.
Nominations
Plot
Shrek has rescued Princess Fiona, got married, and now is time to meet the parents. Shrek, Fiona, and Donkey set off to Far, Far Away to meet Fiona's mother and father. But not everyone is happy. Shrek and the King find it hard to get along, and there's tension in the marriage. It's not just the family who are unhappy. Prince Charming returns from a failed attempt at rescuing Fiona, and works alongside his mother, the Fairy Godmother, to try and find a way to get Shrek away from Fiona.
Trailer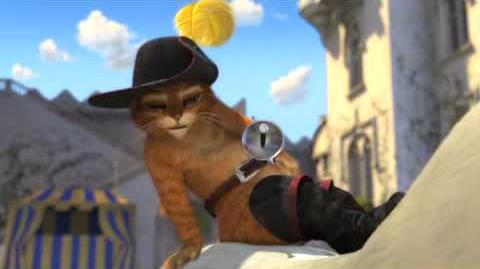 Gallery
Posters
Ad blocker interference detected!
Wikia is a free-to-use site that makes money from advertising. We have a modified experience for viewers using ad blockers

Wikia is not accessible if you've made further modifications. Remove the custom ad blocker rule(s) and the page will load as expected.