Since You Went Away is a 1944 film directed by John Cromwell for Selznick International Pictures and distributed by United Artists. It is an epic about the American home front during World War II which was adapted and produced by David O. Selznick from the 1943 novel "Since You Went Away: Letters to a Soldier from His Wife" by Margaret Buell Wilder. The movie features an all-star cast.
Wins
Nominations
Plot
While husband Tim is away during World War II, Anne Hilton copes with problems on the homefront. Taking in a lodger, Colonel Smollett, to help make ends meet and dealing with shortages and rationing are minor inconveniences compared to the love affair daughter Jane and the Colonel's grandson conduct.
Movie Clip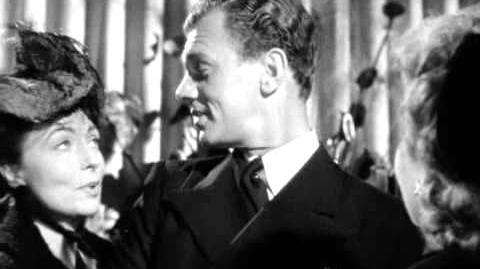 Gallery
Posters
Ad blocker interference detected!
Wikia is a free-to-use site that makes money from advertising. We have a modified experience for viewers using ad blockers

Wikia is not accessible if you've made further modifications. Remove the custom ad blocker rule(s) and the page will load as expected.