The Barber of Birmingham: Foot Soldier in the Civil Rights Movement is a 2011 documentary film about James Armstrong, one of the unsung heroes of the U.S. civil rights movement. A World War II veteran and an original flag bearer for the 1965 Selma to Montgomery marches, Armstrong has run a voter education program out of his barbershop in Birmingham, Alabama for 50 years. The film was co-directed and produced by Gail Dolgin and Robin Fryday.
Nominations
Synopsis
The film features 85-year-old Mr. Armstrong, an African American barber in Birmingham, Alabama, as he experiences the manifestation of an unimaginable dream: the election of the first African American president. This colorful and courageous activist of the Civil Rights era casts his vote, celebrates Obama's victory and proudly unfurls the American flag as he is inducted into the Foot Soldiers Hall of Fame. Mr. Armstrong links the magnitude of the present paradigm shift with challenges he faced in the past: from his sons' integration into an all white school to the Bloody Sunday march for voting rights. The documentary raises questions about democracy and patriotism in the face of adversity, and the vigilance and action required to ensure continued forward movement to end racial injustice.
Trailer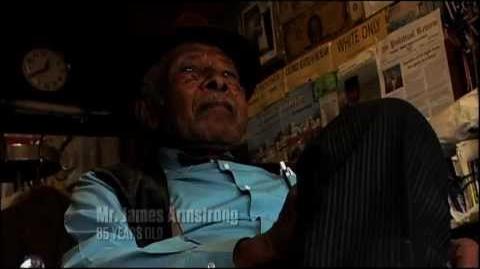 Gallery
Ad blocker interference detected!
Wikia is a free-to-use site that makes money from advertising. We have a modified experience for viewers using ad blockers

Wikia is not accessible if you've made further modifications. Remove the custom ad blocker rule(s) and the page will load as expected.