The Girl with the Dragon Tattoo is a 2011 thriller film directed by David Fincher, with screenplay adapted by Steven Zaillian from the internationally bestselling Swedish-language novel of the same name by Stieg Larssen. The film stars Daniel Craig as Mikael Blomkvist and Rooney Mara as Lisbeth Salander and tells the story of a man's mission to find out what has happened to a girl who has been missing for 40 years, and who may have been murdered.
Wins
Nominations
Plot
Describes the mystery surrounding the long-unsolved disappearance of an heiress. A journalist recently dinged by a libel case and a young female hacker try to resolve it, stirring up bundles of personal and industrial corruption along the way.
Trailer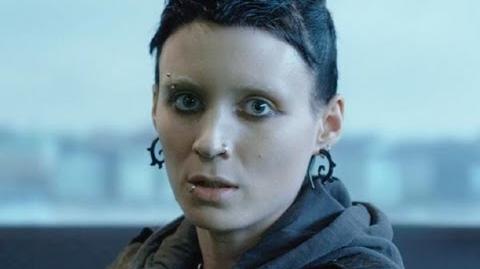 Gallery
Posters
Ad blocker interference detected!
Wikia is a free-to-use site that makes money from advertising. We have a modified experience for viewers using ad blockers

Wikia is not accessible if you've made further modifications. Remove the custom ad blocker rule(s) and the page will load as expected.