The Hurt Locker is a 2009 American war film directed by Kathryn Bigelow and the screenplay was written by Mark Boal. It also marks the first film directed by a woman to be awarded either the Best Picture or Best Director honors.
Wins
Nominations
Plot
An intense portrayal of elite soldiers who have one of the most dangerous jobs in the world: disarming bombs in the heat of combat. When a new sergeant, James, takes over a highly trained bomb disposal team amidst violent conflict, he surprises his two subordinates, Sanborn and Eldridge, by recklessly plunging them into a deadly game of urban combat. James behaves as if he's indifferent to death. As the men struggle to control their wild new leader, the city explodes into chaos, and James' true character reveals itself in a way that will change each man forever.
Trailers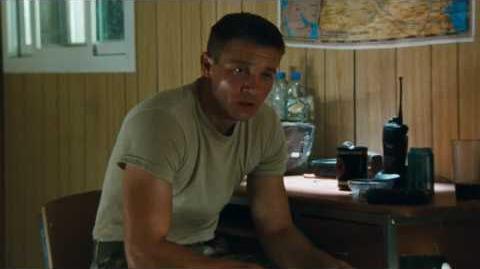 Gallery
Posters
Ad blocker interference detected!
Wikia is a free-to-use site that makes money from advertising. We have a modified experience for viewers using ad blockers

Wikia is not accessible if you've made further modifications. Remove the custom ad blocker rule(s) and the page will load as expected.