The Impossible


1 Nomination
Year
2012
Director
Juan Antonio Bayona
Writer
Sergio G. Sánchez
Starring
Naomi Watts, Ewan McGregor, Tom Holland
85th Academy Awards
The Impossible is a 2012 English-language Spanish disaster drama film directed by Juan Antonio Bayona It was written by Sergio G. Sánchez, stars Naomi Watts and Ewan McGregor, and tells the true story of a Spanish (though their nationalities are specified as British in the film family's experience of the 2004 Indian Ocean tsunami.
Nominations
Plot
The powerful and unforgettable account of a family caught, with tens of thousands of strangers, in the mayhem of one of the worst natural catastrophes of our time. But the true-life terror is tempered by the unexpected displays of compassion, courage and simple kindness that Maria and her family encounter during the darkest hours of their lives. Both epic and intimate, devastating and uplifting, "The Impossible" is a journey to the core of the human heart.
Trailers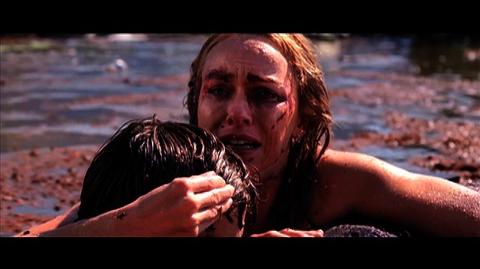 Gallery
Posters
Ad blocker interference detected!
Wikia is a free-to-use site that makes money from advertising. We have a modified experience for viewers using ad blockers

Wikia is not accessible if you've made further modifications. Remove the custom ad blocker rule(s) and the page will load as expected.