The Iron Lady is a 2011 British biography written by Abi Morgan and directed by Phyllida Lloyd about former British Prime Minister Margaret Thatcher, portrayed by Oscar favorite Meryl Streep.
Wins
Nominations
Plot
"The Iron Lady" tells the compelling story of Margaret Thatcher, a woman who smashed through the barriers of gender and class to be heard in a male-dominated world. The story concerns power and the price that is paid for power, and is a surprising and intimate portrait of an extraordinary and complex woman starring one of the First Ladies of film, Meryl Streep
Trailer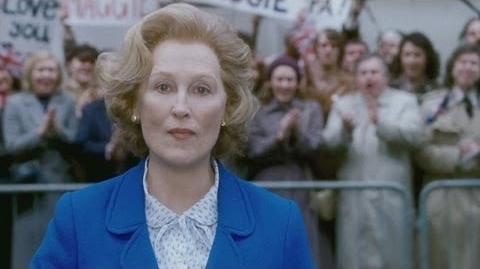 Gallery
Posters
Ad blocker interference detected!
Wikia is a free-to-use site that makes money from advertising. We have a modified experience for viewers using ad blockers

Wikia is not accessible if you've made further modifications. Remove the custom ad blocker rule(s) and the page will load as expected.