The Nightmare Before Christmas is a 1993 American stop motion musical fantasy horror film produced/co-written by Tim Burton and directed by Henry Selick. Danny Elfman wrote the film score and provided the singing voice of Jack, as well as other minor characters. The remaining principal voice cast includes Chris Sarandon, Catherine O'Hara, William Hickey, Ken Page and Glenn Shadix. Disney has reissued the film annually under their Disney Digital 3-D format since 2006, being the first stop-motion animated feature to be entirely converted to 3-D.
Nominations
Plot
Jack Skellington, the pumpkin king of Halloween Town, is bored with doing the same thing every year for Halloween. One day he stumbles into Christmas Town, and is so taken with the idea of Christmas that he tries to get the resident bats, ghouls, and goblins of Halloween town to help him put on Christmas instead of Halloween -- but alas, they can't get it quite right.
Trailer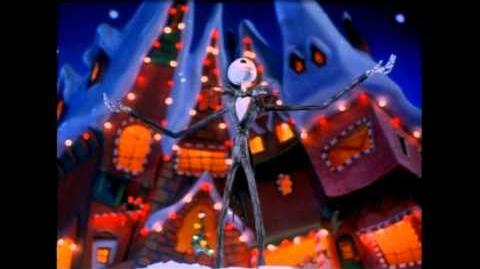 Gallery
Posters
Ad blocker interference detected!
Wikia is a free-to-use site that makes money from advertising. We have a modified experience for viewers using ad blockers

Wikia is not accessible if you've made further modifications. Remove the custom ad blocker rule(s) and the page will load as expected.