The Reader is a 2008 romantic drama film based on the 1995 German novel of the same name by Bernhard Schlink. The film was written by David Hare and directed by Stephen Daldry. Ralph Fiennes and Kate Winslet star along with the young actor David Kross. It was the last film for producers Anthony Minghella and Sydney Pollack, who both died before it was released.
Wins
Nominations
Plot
The Reader opens in post-war Germany when teenager Michael Berg becomes ill and is helped home by Hanna, a stranger twice his age. Michael recovers from scarlet fever and seeks out Hanna to thank her. The two are quickly drawn into a passionate but secretive affair. Michael discovers that Hanna loves being read to and their physical relationship deepens. Hanna is enthralled as Michael reads to her from "The Odyssey," "Huck Finn" and "The Lady with the Little Dog." Despite their intense bond, Hanna mysteriously disappears one day and Michael is left confused and heartbroken. Eight years later, while Michael is a law student observing the Nazi war crime trials, he is stunned to find Hanna back in his life - this time as a defendant in the courtroom. As Hanna's past is revealed, Michael uncovers a deep secret that will impact both of their lives.
Trailer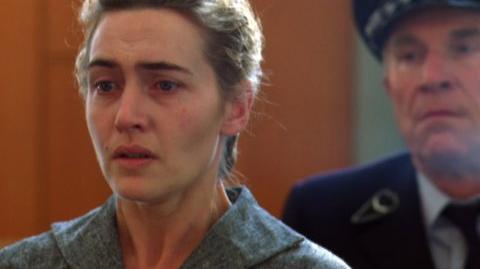 Gallery
Posters
Ad blocker interference detected!
Wikia is a free-to-use site that makes money from advertising. We have a modified experience for viewers using ad blockers

Wikia is not accessible if you've made further modifications. Remove the custom ad blocker rule(s) and the page will load as expected.