The Social Network is a 2010 drama directed by David Fincher and written by Aaron Sorkin. Adapted from Ben Mezrich's 2009 book The Accidental Billionaires, the film portrays the founding of social networking website Facebook and the resulting lawsuits. It stars Jesse Eisenberg as founder Mark Zuckerberg, along with Andrew Garfield and Justin Timberlake as the other principals involved in the website's creation, and earned three Oscars, including Best Adapted Screenplay, our of its eight nominations in the 83rd Academy Awards.
Wins
Nominations
Plot
On a fall night in 2003, Harvard undergrad and computer programming genius Mark Zuckerberg sits down at his computer and heatedly begins working on a new idea. In a fury of blogging and programming, what begins in his dorm room soon becomes a global social network and a revolution in communication. A mere six years and 500 million friends later, Mark Zuckerberg is the youngest billionaire in history... but for this entrepreneur, success leads to both personal and legal complications.
Trailer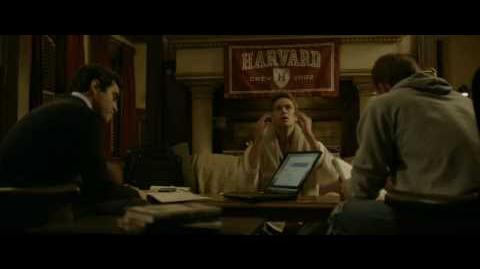 Gallery
Posters
Ad blocker interference detected!
Wikia is a free-to-use site that makes money from advertising. We have a modified experience for viewers using ad blockers

Wikia is not accessible if you've made further modifications. Remove the custom ad blocker rule(s) and the page will load as expected.