The Way Back is a 2010 drama film directed by Peter Weir from a screenplay also by Weir and Keith Clarke, inspired by "The Long Walk" (1955), a book by Sławomir Rawicz, a Polish POW in the Soviet Gulag. It stars Jim Sturgess as Janusz, Colin Farrell as Valka, Ed Harris as Mr. Smith, and Saoirse Ronan as Irena.
Nominations
Plot
A fact-based story centered on soldiers who escaped from a Siberian gulag in 1941. Three men reach India from Tibet, having walked 4000 miles after escaping a Siberian gulag. The film tells their story and that of four others who escaped with them and a teenage girl who joins them in flight. The group's natural leader is Janusz, a Pole condemned by accusations secured by torturing his wife; he knows how to live in the wilds. They escape under cover of a snowstorm: a cynical American, a Russian thug, a comic accountant, a pastry chef who draws, a priest, and a Pole with night blindness. They face freezing nights, lack of food and water, mosquitoes, an endless desert, the Himalayas, and moral questions of when to leave someone behind.
Trailer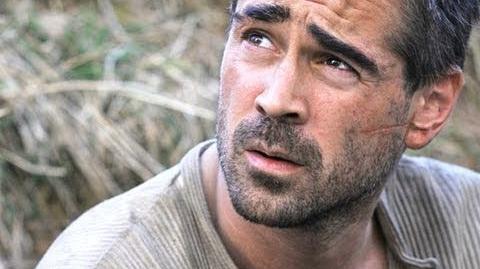 Gallery
Posters
Ad blocker interference detected!
Wikia is a free-to-use site that makes money from advertising. We have a modified experience for viewers using ad blockers

Wikia is not accessible if you've made further modifications. Remove the custom ad blocker rule(s) and the page will load as expected.