Tuba Atlantic is a Norwegian live action short film directed by Hallvar Witzø. The film follows a 70-year-old man who has six-days to live, and wants to reconcile with his brother after a lifetime of disagreement, using a giant tuba to contact his estranged sibling, who lives across the Atlantic Ocean in New Jersey.
[NOTE: THIS IS NOT AN OFFICIAL NOMINATION. After the awards ceremony on February 26, 2012, the Academy was made aware that Tuba Atlantic had been shown on Norwegian television in 2010, making the film ineligible for the 84th Awards under the rules governing the category. In July 2012, the nomination was rescinded by the Board of Governors.]
Nominations
Synopsis
Everybody is going to die one day. Oskar (70) is going to die in 6 days. He is now ready to forgive his brother for a disagreement years ago. Will he reach his brother, who he believes live on the other side of the Atlantic Ocean, before it is too late?
Trailer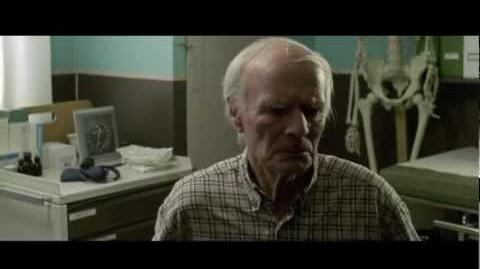 Gallery
Ad blocker interference detected!
Wikia is a free-to-use site that makes money from advertising. We have a modified experience for viewers using ad blockers

Wikia is not accessible if you've made further modifications. Remove the custom ad blocker rule(s) and the page will load as expected.