Walking  is a 1968 Canadian animated short directed, writen and produced by Ryan Larkin. The short was one of seven animated shorts that were acquired by the American Broadcasting Company, making the NFB films have been sold to a major American television network.
Nominations
Plot
An artist's sensibility to illustrate the way people walk. The springing gait of youth, the mincing step of the high-heeled female, the doddering amble of the elderly--all are registered with humour and individuality, to the accompaniment of special sound. Without words.
Video
WARNING: Brief nudity done in line art in the following video: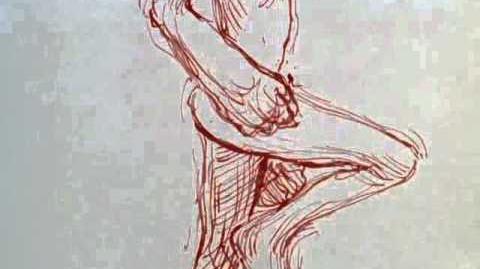 Gallery
Ad blocker interference detected!
Wikia is a free-to-use site that makes money from advertising. We have a modified experience for viewers using ad blockers

Wikia is not accessible if you've made further modifications. Remove the custom ad blocker rule(s) and the page will load as expected.