Winter's Bone is a 2010 independent drama, an adaptation of Daniel Woodrell's 2006 novel of the same name. The film explores the interrelated themes of close and distant family ties, the power and speed of gossip, patriarchy, self-sufficiency, and rural poverty in the Ozarks as they are changed by the pervasive underworld of illegal methamphetamine labs. It received four 2011 Academy Award nominations.
Nominations
Plot
17 year-old Ree Dolly sets out to track down her father, who put their house up for his bail bond and then disappeared. If she fails, Ree and her family will be turned out into the Ozark woods. Challenging her outlaw kin's code of silence and risking her life, Ree hacks through the lies, evasions and threats offered up by her relatives and begins to piece together the truth.
Trailer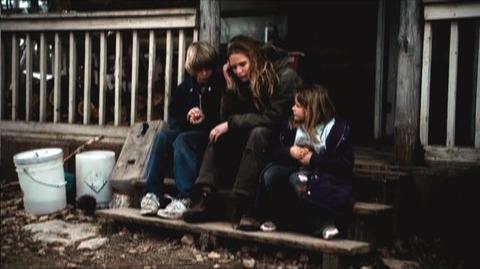 Gallery
Posters
Ad blocker interference detected!
Wikia is a free-to-use site that makes money from advertising. We have a modified experience for viewers using ad blockers

Wikia is not accessible if you've made further modifications. Remove the custom ad blocker rule(s) and the page will load as expected.