Yad Vashem: Preserving the Past to Ensure the Future is a 1989 short documentary film produced by Ray Errol Fox. It was nominated for an Academy Award for Best Documentary Short.
Nominations
Plot
Preserving the Past to Ensure the Future, leads us into the eerily beautiful Children's Memorial at Jerusalem's Yad Vashem museum. We join visitors, young and old, Caucasion, African-American and Asian, Jew and Gentile, to contemplate the most tragic victims of the Holocaust, the one and a half million children whose only "crime" was to have been born Jewish.
Video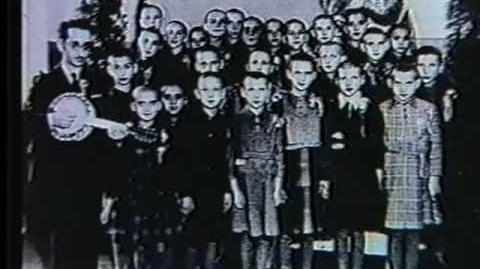 Gallery
Ad blocker interference detected!
Wikia is a free-to-use site that makes money from advertising. We have a modified experience for viewers using ad blockers

Wikia is not accessible if you've made further modifications. Remove the custom ad blocker rule(s) and the page will load as expected.